KVGM "The Last Wave" (1/2/22)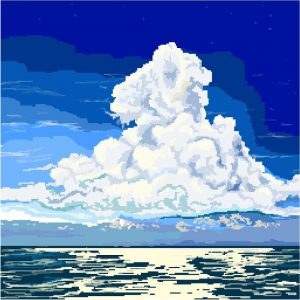 Do you hear that sound? Can you feel it? The cool ocean breeze in your hair, the salt on your tongue. It's the smooth crash of the Last Wave on KVGM with your host, Hammock, bringing you thirty minutes of the best video game jams(z) from all your favorite composers and consoles, each and every week from our beachside studio in sunny Aqua City Island. Sit back, relax, and get ready to catch…the Last Wave.
Welcome to 2022 – the future. Is it bright? Doubtful…but the jams keep things light and airy. Because you know what they say…ignorance is bliss. And that has never been more true than here on the Last Wave. This week, we've got more mahjong, more Lupin the Third, more billiards, and of course, X68000 visual novel representation.
Playlist
Neuron HQ – Satoshi Igarashi
(Astral Chain, Nintendo Switch)
Rito (Joy) – Hiroyuki Mizuno
(Ano, Subarashii o Mou Ichido, Sharp X68000)
BGM 8 – Yuji Ohno and Shimami Hasiba
(Lupin the Third: Castle of Cagliostro ~ Reunion, Sony PlayStation)
Hunting For You – Hiroyuki Togo
(Beatmania GB2 Gatcha Mix, Game Boy Color)
Mellow Mood – Dan Gautreau
(Pool Hall Pro, Nintendo Wii)
Name Entry – Naoto Ishikawa
(Chitei Senki, PC)
BGM 26 – Sachiko Oita
(Super Nichibutsu Mahjong 2, Super Famicom)
Staff Roll – Hiroshi Tanabe
(Gantz: The Game, Sony PlayStation Portable)
Special Request
night birds – Yudai Sato
(Gran Turismo 5, Sony PlayStation 3)
Podcast: Play in new window | Download