KVGM "The Last Wave" (6/26/22)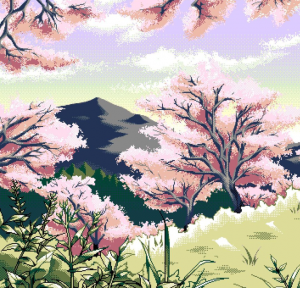 Do you hear that sound? Can you feel it? The cool ocean breeze in your hair, the salt on your tongue. It's the smooth crash of the Last Wave on KVGM with your host, Hammock, bringing you thirty minutes of the best video game jams(z) from all your favorite composers and consoles, each and every week from our beachside studio in sunny Aqua City Island. Sit back, relax, and get ready to catch…the Last Wave.
Of course, after I recorded the episode, I figured out the composer of City Bravo! Business Hen is Ken Tamura but maybe not THE Ken Tamura…but a Ken Tamura. But if it is THE Ken Tamura, that is incredible. But don't get your hopes up. Otherwise, it's back to the convenience store, back to the Legend of Heroes and Rockman series, and of course, it wouldn't be the Last Wave without some gratuitous adult visual novel sleaze. ENJOY!
Playlist
Map – Makoto Oka
(The Conveni 4, Sony PlayStation 2)
Night Mood – PELVISMUSIC inc.
(Fight Ippatsu! Juden-Chan!! CC, Sony PlayStation Portable)
Town of Murota – Akihiro Juichiro
(Robopon 2, Game Boy Advance)
Night Sky – Wasabi
(Tsukushite Agechau 4 ~Watashi-tachi no Mitsugetsu~, PC)
Pancake on the Way Home from School – Takahiro Unisuga
(The Legend of Heroes: Sen no Kiseki III, Sony PlayStation 4)
Title – D.S.P.
(Gekirin, FM Towns CD)
Chain of Wish – Akari Kaida
(Rockman EXE 5 DS: Twin Leaders, Nintendo DS)
Credits – Ken Tamura
(City Bravo! Business Hen, Sony PlayStation)
Podcast: Play in new window | Download