KVGM "The Last Wave" Five Year Anniversary (11/19/23)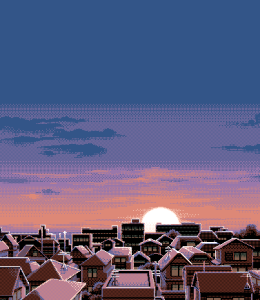 Do you hear that sound? Can you feel it? The cool ocean breeze in your hair, the salt on your tongue. It's the smooth crash of KVGM "The Last Wave", with your host, Hammock. A biweekly VGM podcast bringing you the jammiest video game music from all your favorite composers and consoles. Sit back, relax, and get ready to catch…the Last Wave.
Wow! Five years! Half a decade, on the air, maxing and relaxing all cool with the world to best VGM on the planet! Thank you all for making five years a reality when in all honesty, this wasn't meant to last more than maybe 2 or 3 years. But we're still here, every other week, bringing the jams from Aqua City to your earbuds. WE LOVE YOU!
Playlist
BGM 15 – Soshi Hosoi and kt2
(Eien no Owari ni, PC)
Opening – Unknown
(Honkaku Mahjong: Tetsuman II, Super Famicom)
Chalk It Up – Stephen Chaplin
(Virtual Pool, Sony PlayStation)
Magnum Dance – Yuji Ohno
( Lupin the Third: The Greatest Brain Battle in History, Nintendo DS)
BGM 14 – Satoshi Kadokura
(Itadaki Street 3 Okumanchouja ni Shite Ageru: Kateikyoushi Tsuki, Sony PlayStation 2)
Rachael (Mellow) – g3ntlebreeze
(Futa Fix Dick Dine and Dash, PC)
BGM 11 – Unknown
(Shibasu 1-2-3 DESTINY!, Sony PlayStation)
Opening – Soshi Hosoi
(Jango Simulation Mahjong-do, Nintendo 64)
breath & breath – Meeon
(Yamiiro no Snow Drops, PC)
Staff Roll – T's Music
(Hanabi Shokunin Ninarou 2, Sony PlayStation 2)
Special Request
Gumshoe Gab – Masafumi Takada
(Master Detective Archives: Rain Code, Nintendo Switch)
Podcast: Play in new window | Download