KVGM "The Last Wave" (8/28/22)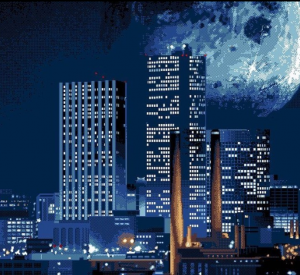 Do you hear that sound? Can you feel it? The cool ocean breeze in your hair, the salt on your tongue. It's the smooth crash of the Last Wave on KVGM with your host, Hammock, bringing you thirty minutes of the best video game jams(z) from all your favorite composers and consoles, each and every week from our beachside studio in sunny Aqua City Island. Sit back, relax, and get ready to catch…the Last Wave.
Okay, we're back…duh…more jams…duh…mahjong, check…billiards, check…soccer, check…racing, check…adult visual novels, check check…fireworks simulation? Hello. Enjoy the music, consider becoming a Patreon member for more dope music. It would really help us out. Thanks. Byeeeee.
Roman Candlelight – T's Music
(Hanabi Shokunin Ninarou 2, Sony PlayStation 2)
Takeshi – Naotoshi Nishino
(In'youchuu Shoku ~Ryoushokutou Taimaroku~, PC)
Skyscraper – Azusa Hara
(Pocket Gal, Arcade)
Menu 2 – Micronet Sound Team
(Mahjong-kyou Jidai Cogal Houkago-ken, 3DO)
Sea Breeze – Kensuke Inage
(FabStyle, Nintendo DS)
Gas Station – Hideo Suzuki
(Initial D, Sony PlayStation)
Tournament – Toshiyuki Takine and Gocky in Bose
('96 Zengoku Koukou Soccer Senshuken, Super Famicom)
Good Night – Arte Refact
(Kimi to Mezameru Ikutsuka no Houhou, PC)
Special Request
Gravure Photo Shoot – Hidenori Shoji
(Yakuza Kiwami 2, Sony PlayStation 4)
Podcast: Play in new window | Download