KVGM "The Last Wave" (8/14/22)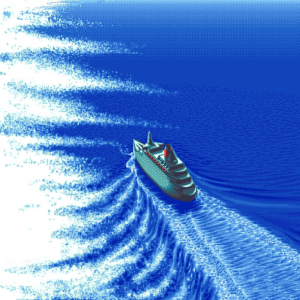 Do you hear that sound? Can you feel it? The cool ocean breeze in your hair, the salt on your tongue. It's the smooth crash of the Last Wave on KVGM with your host, Hammock, bringing you thirty minutes of the best video game jams(z) from all your favorite composers and consoles, each and every week from our beachside studio in sunny Aqua City Island. Sit back, relax, and get ready to catch…the Last Wave.
The energy levels are turnt up for this episode…just a bit, you know, we don't want to overwhelm you with the jammage. But we've got Timothy Steve Clarke hot shottin' in the pool hall, Takayuki Ishikawa breakin' it down, Rafael Langoni Smith funkin' it up, Motoi Sakuraba doin' what he does best on the PC-Engine. Plus some other maxed out and relaxed tracks to help balance it out. Gotta keep the balance.
Playlist
Theme of Only You – Shade
(Only You: Seikimatsu no Juliet-tachi, PC-98)
24 Cents – Timothy Steven Clarke
(Maximum Pool, Sega Dreamcast)
Speed and Charge – Takayuki Ishikawa
(Great Sluggers '94: New World Stadium, Arcade)
Neon Night – Rafael Langoni Smith
(99Vidas, Microsoft Xbox One)
BGM 4 – Wasabi
(Kango Shichauzo 2, PC)
Kamikaze – Motoi Sakuraba
(Jinmu Denshou, PC-Engine)
BGM 1 – Unknown
(Crossword DS + Sekai 1-Shuu Cross, Nintendo DS)
Close Friend – Kensuke Inage
(GI Jockey 4, Sony PlayStation 2)
Special Request
Eurus Settlement – Junpei Fujita
(Frontier Gate, Sony PlayStation Portable)
Podcast: Play in new window | Download