KVGM "The Last Wave" (1/16/22)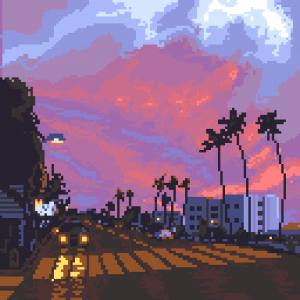 Do you hear that sound? Can you feel it? The cool ocean breeze in your hair, the salt on your tongue. It's the smooth crash of the Last Wave on KVGM with your host, Hammock, bringing you thirty minutes of the best video game jams(z) from all your favorite composers and consoles, each and every week from our beachside studio in sunny Aqua City Island. Sit back, relax, and get ready to catch…the Last Wave.
Gran Turismos, murder cases, robots with feelings, Mega Man – they're all here for another week of jamming out. The PlayStation is working overtime as well, but it's a station so it plays. A lot. And remember, the request line is still open via e-mail so shoot us a track at kvgmradio@gmail.com and as always, we'll play it on the show.
Playlist
Current of the Times – Yudai Sato
(Gran Turismo 5 Prologue, Sony PlayStation 3)
Rosé – Yuki Nakayama
(Rendezvous, PC)
Blue Sky – Kenichi Koyano
(Memorial Song, Sony PlayStation 2)
Steps Ahead – Kazuko Umino
(Cyber Sterra, Arcade)
Option – Satoshi Asano
(Blaster Master: Blasting Again, Sony PlayStation)
BGM 14 – Takaaki Nagami
(Chobits: The Person Just For Me, Game Boy Advance)
BGM 03 – Yasuhito Saito
(Ms. Detective File #1: Iwami Ginzan Murder Case, FM Towns)
Gor For It ~ Forte Ending – Yoshinori Ono
(Mega Man: Battle & Chase, Sony PlayStation)
Special Request
Take Your Dream On – Isami Ohira
(Gran Turismo, Sony PlayStation)
Podcast: Play in new window | Download