KVGM "The Last Wave" (12/3/23)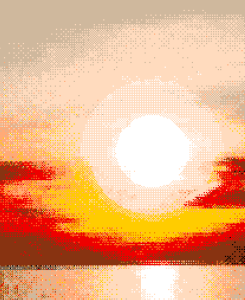 Do you hear that sound? Can you feel it? The cool ocean breeze in your hair, the salt on your tongue. It's the smooth crash of KVGM "The Last Wave", with your host, Hammock. A biweekly VGM podcast bringing you the jammiest video game music from all your favorite composers and consoles. Sit back, relax, and get ready to catch…the Last Wave.
We're in the holiday season and what better way to celebrate than with more jams…a lot of personal computer jams but jams nonetheless. Please enjoy them responsibly.
Playlist
A Moment of Rest – Tomohito Nishiura
(Professor Layton and the Diabolical Box, Nintendo DS)
Hide and Seek – PELVISMUSIC inc.
(Tsuki no Hikari Taiyou no Kage -Another Moon-, PC)
Opening – Kazuhiko Naruse
(Shining Crystal, MSX2)
Pizza 3 – Daisuke Shiiba
(Practice English, Nintendo DS)
Illusion of Youth – PANDA
(Aoi Tori ~L'Oiseau Bleu, PC)
Darts Theme – Shinya Watabe
(Deca Sports 2, Nintendo Wii)
Dark Night – Donmaru
(First Love: One Over One, PC)
Player Turn – Goji Tsuno
(Gotha: Ismailia Seneki, Sega Saturn)
Hoshiyuki – SENTIVE
(Yukiiro ~Sora ni Rokka no Sumu Machi~, PC)
Satisphée (Staff Roll) – Hiroaki Takahashi
(Toukidenshou -ANGEL EYES-, Sony PlayStation)
Special Request
Cool Bell "Extra Stage" – Takenobu Mitsuyoshi
(Virtua Fighter 3, Arcade)
Podcast: Play in new window | Download