KVGM "The Last Wave" (12/2/18)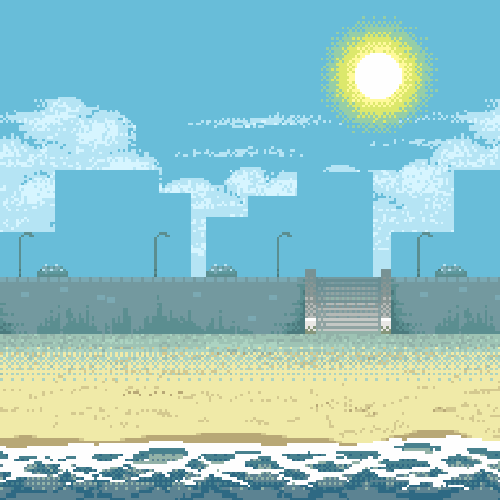 Do you hear that sound? Can you feel it? The cool ocean breeze in your hair, the salt on your tongue. It's the smooth crash of the Last Wave on KVGM with your host, Hammock, bringing you thirty minutes of the best video game jams(z) from all your favorite composers and consoles, each and every week from our beachside studio in sunny Aqua City. Sit back, relax, and get ready to catch...the Last Wave.
This week on the Last Wave, we explore the video game fascination of demonology and dance music, and the mystery of unwritten love songs. We also leave you with something extra
extra
special to close out the show.
Playlist
Glacial Rift - Tatsuyuki Maeda and Tatsuya Kousaki
(Astal, Sega Saturn)
Demon's World - Shunichi Oshima
(Lord Monarch, Super Famicom)
Village of Dark God - Shogo Sakai, Yusuke Takahama, Masaaki Iwasaki, Seiji Momoi, Yuji Suzuki, Takafumi Miura
(Dark Lord, Famicom)
Love - Unknown
(The Conveni Portable, PSP)
BGM - Kenji Kawai
(Team Innocent: The Point of No Return, PC-FX)
World 3 (Sections 1 & 3) - Phase Out (Tsutomu Ishida, Masayuki Iwata, Atsushi Mihiro)
(Trip World, Gameboy)
Normal Epilogue- Masahito Miyamoto, Kiyohiro Sada, Minako Adachi
(Jissen Kyoutei, Super Famicom)
Genesis - Takahiro Yonemura
(Harlem Blade: The Greatest of All Time, PC-98)